We will create a wonderful "bond"
the cuisine blessed
by the sea and view of the sea.
Lien is located on the Futomi Kaigan Coast in Kamogawa, where the lapis lazuli sea and the sky meet.
Also Lien is the perfect location you can overlook the seashore.
With the azure Pacific Ocean spreading out in front of your eyes and in the back the lush greenery in Minegoka mountains,
you can spend an extraordinary time here as you can enjoy the sound of the ocean and the fragrance of the trees.
During your stay, you will be engaged by the sun on the horizon and the moon shimmering on the surface of the water.
Our services and space are designed with the customer's privacy as utmost importance.
We will welcome you with the best cuisine using seasonal ingredients from Boso.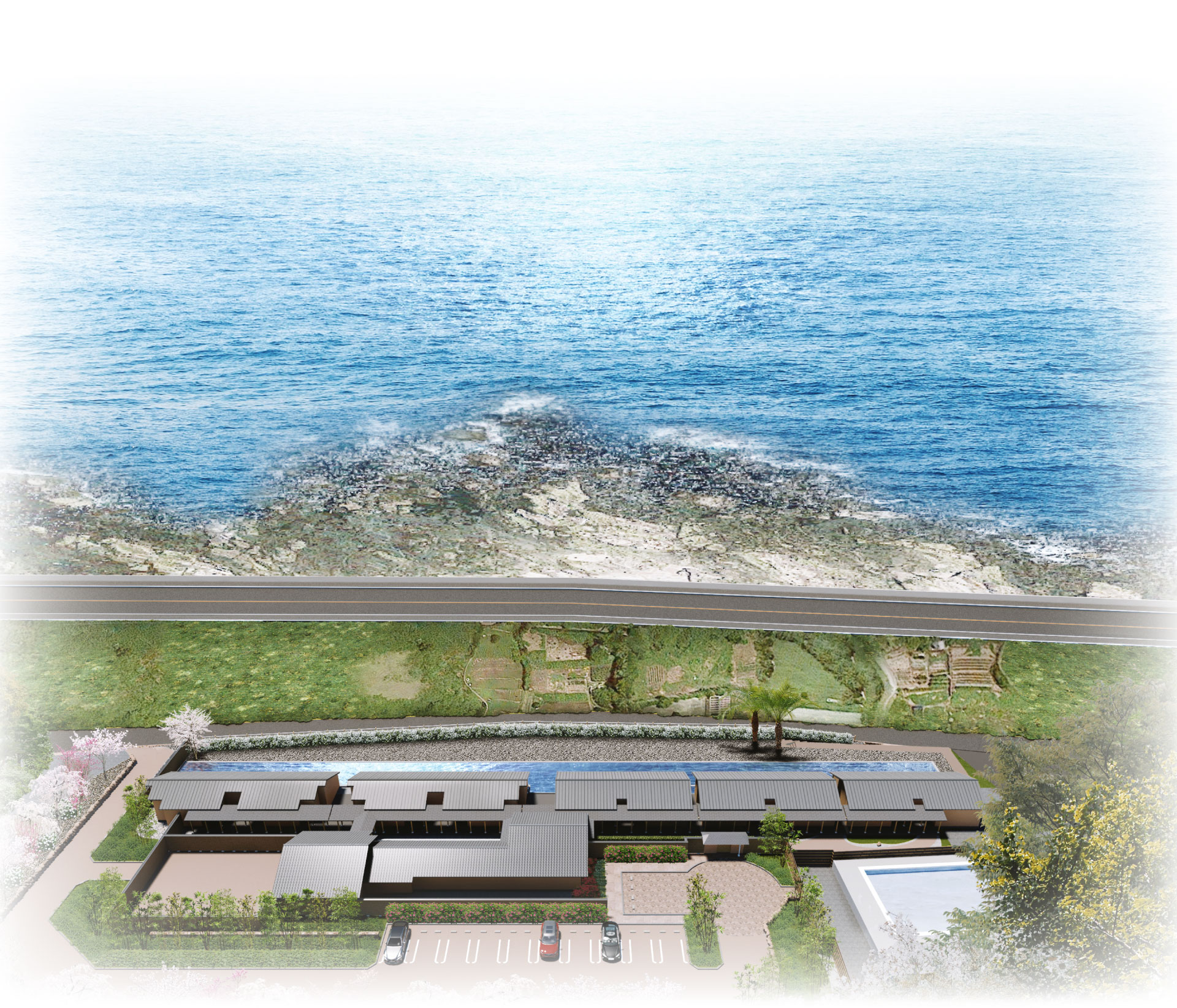 Lien is French means "bond".
The name Lien as our name reflects our desire to cherish "Once-in-a-lifetime opportunity" with our customers, creates the bonds that are created.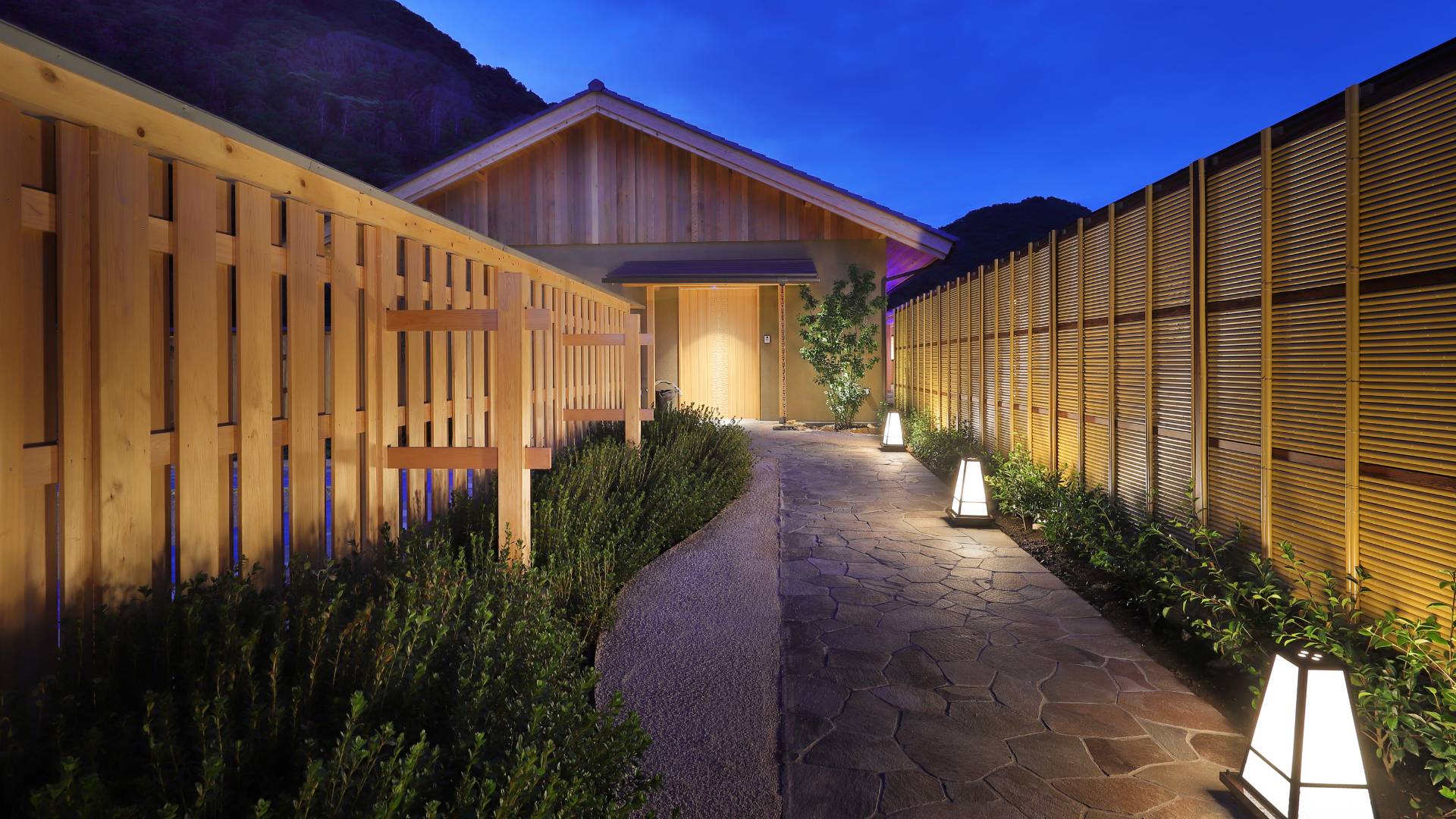 The interior of the building is designed to bring "Back to NIPPON RYOKAN's roots".
It emphasizes on Japanese-style architecture that create a harmonious atmosphere
with the scent and warmth of wood, painted walls, tiled roofs, and so on.
The water feature in in front of the lounge is another landmark of RYOKAN.
The shimmering ripples, like lapis lazuli, will be your favorite spot.