The best seafood cuisine can be found in Boso.
Lien is a restaurant where you can "stay overnight".
No matter what you say, Lien's best attraction is its "seafood cuisine" that makes you feel as if you are tasting the entire ocean.
While respecting the traditional flavors that have been loved and succeeded in Boso,
the composition of the menu, the sense of season the colors of presentation of the dishes included the tableware,
and the overall narrative and even arrangement of the dishes are all carefully considered.
We invite you to the world of " Ultimate Deliciousness".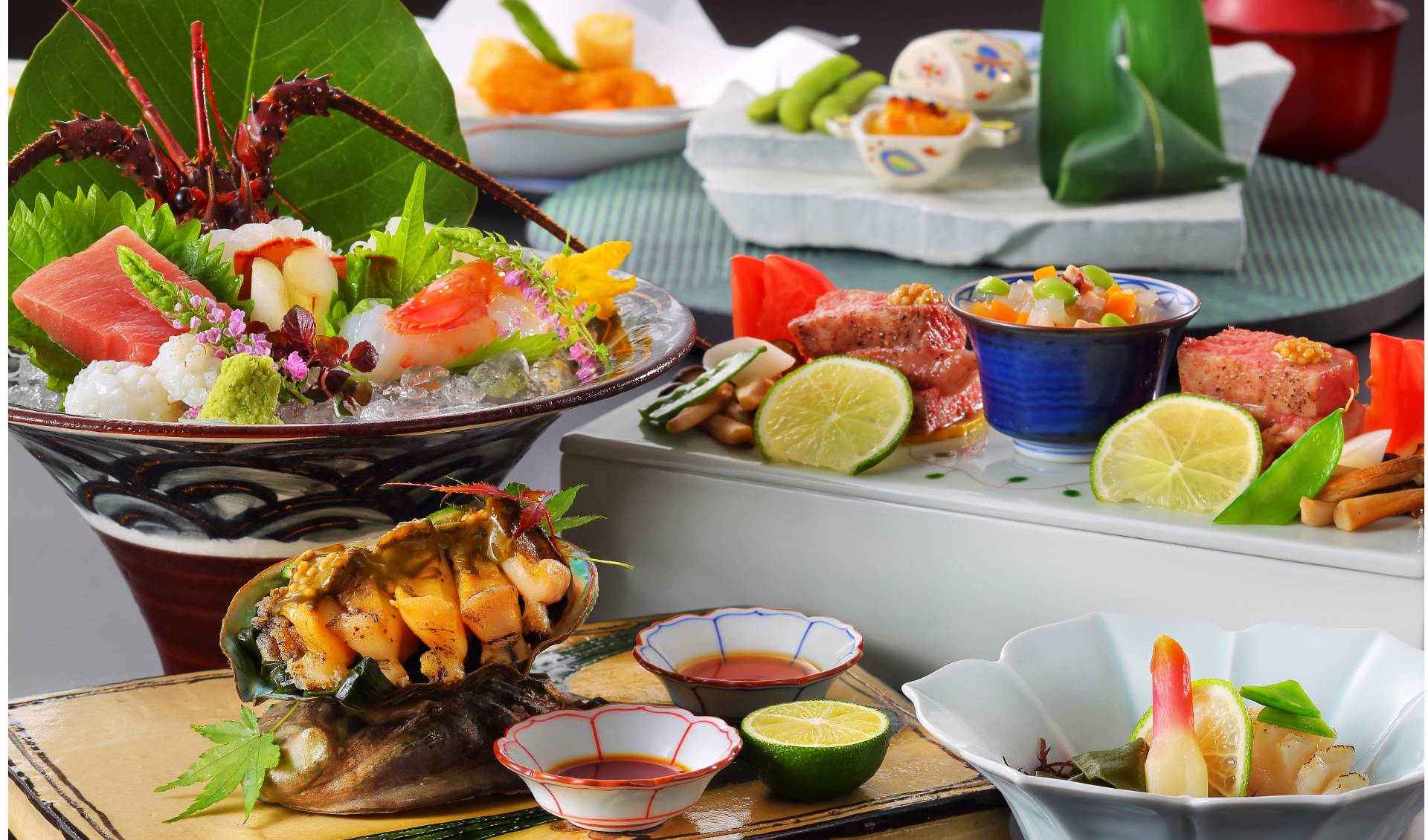 Dinner
Lien's dinner menu is mainly composed of the finest fish dishes landed in Boso.
The fact that Lian was originally a fish restaurant so it can offer you a variety of exquisite dishes.
They are not only delicious, but also beautiful to look at and enjoyable to eat.
Sashimi plate is a dish featuring seasonal local fish caught in Boso. We purchase the best fish in the season as a former fishmonger, so its freshness and deliciousness are guaranteed!

Abalone is one of the special ingredients of Boso. The dish with the aroma of the sea which is so exquisite is served with "abalone liver," which is also a famous delicacy.

The "seasonal vegetable platter" gives you a sense of the season. We also offer you a wide variety of local sake and wines that go well with the dishes. Please enjoy a wonderful marriage.

The" Naka zara (the middle of the menu)", plays the role as placing emphasis on the menu, is prepared with a variety of specially selected ingredients in every season. You will find the connection and the balance of the entire course.
Breakfast
Breakfast at a ryokan is one of the fun parts for trip.
Koshihikari rice and vegetables from local farmers,
miso soup and simmered mixed vegetables are served to warm up your body in the morning.
We welcome to you with a delicious and subtle breakfast.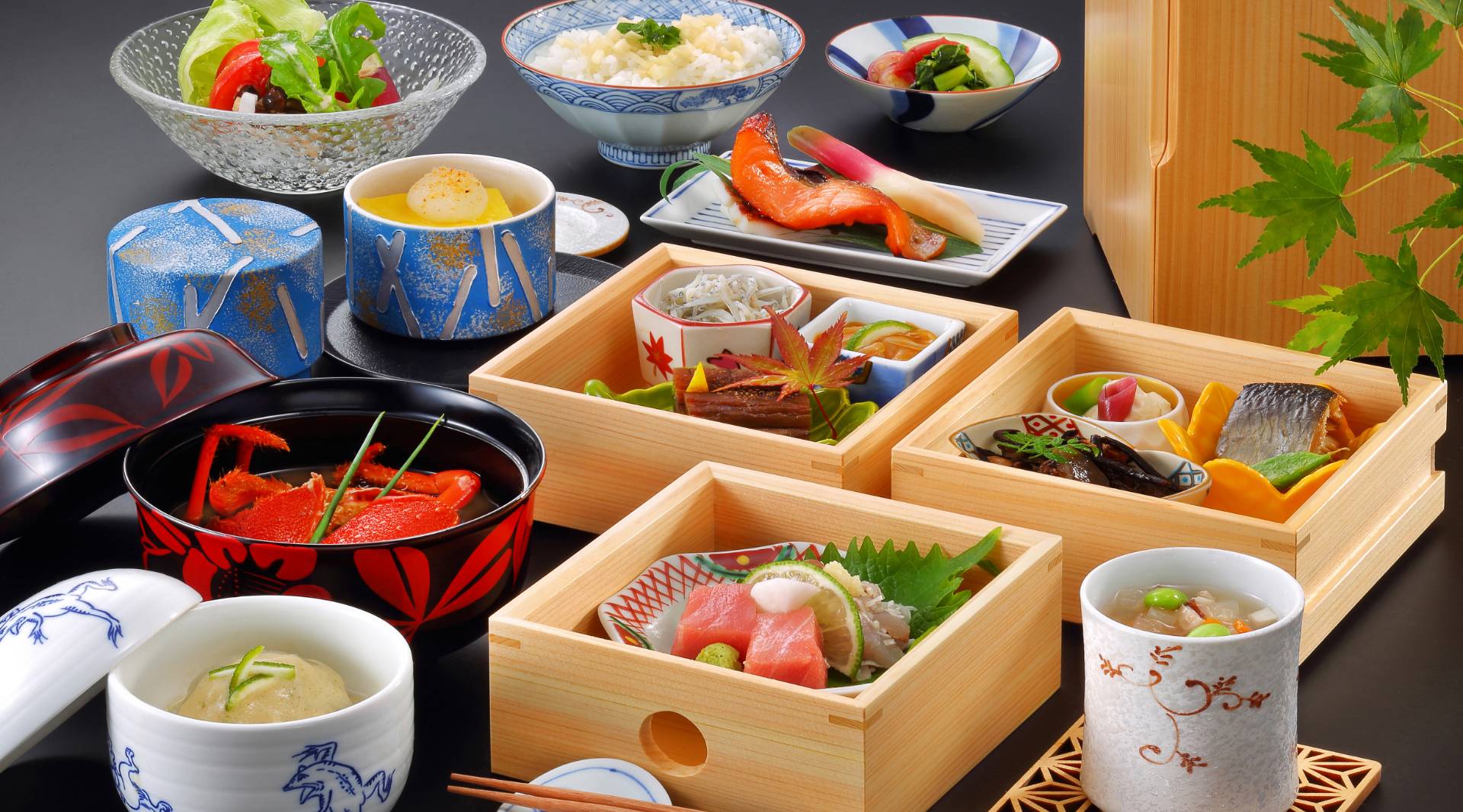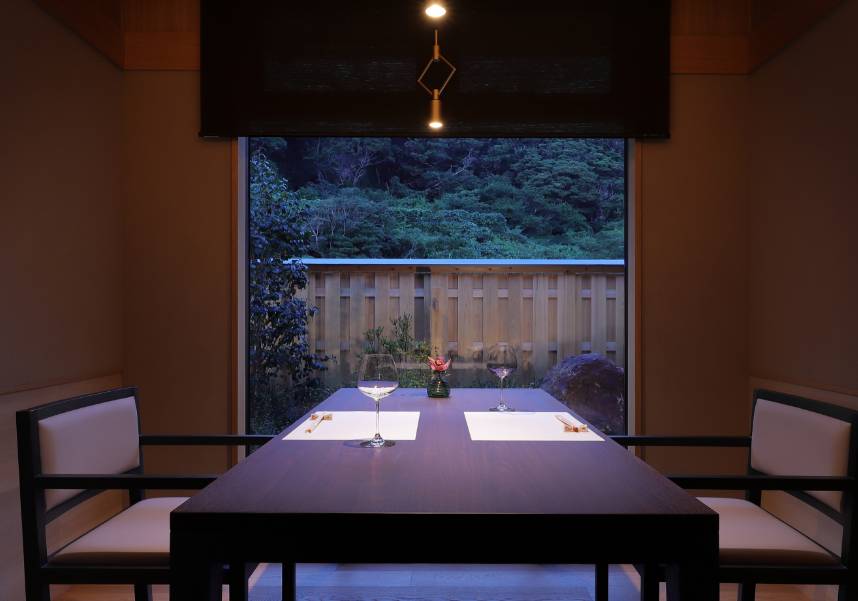 "Ren", offering you a completely private dining rooms, is set up to nestle up to Lien's landmark water feature. Enjoy your meal in the aroma of zelkova wood and a Japanese ambience with your privacy.
■This restaurant is exclusively for guests staying in "Detached Japanese Style Room Type B" and "Detached Western Style Room Type C".